An aligned life that designs
its success in all dimensions is an evolved one
SKC helps you create a higher form of life within you using 'best in the world' management,
leadership and ancient Indian science of 'Gyan-Yog'.
Physical & Economic success
Improved relationships, focus on health, increased productivity, prosperity, goal achievement, scaling up.
Emotional
success
Knowledge enhancement, skills to scale up, knowledge of 4 key pillars, improved decision making, enhanced thinking skills.
Mental
Success
Emotional consciousness, emotional stability, resolved conflicts, positive relations, life beyond compulsions.
Spiritual
Success
Joy and happiness, exuberance, focus on evolution, living life consciously, possibility of becoming divine and knowing "who am I".
Next Batch: February 2020
Conscious
Entrepreneurship
ProgramTM (CEP)
Offering methods of well-being to entrepreneurs who understands that their success is possible only when everyone in their organisation is producing success.
Explore More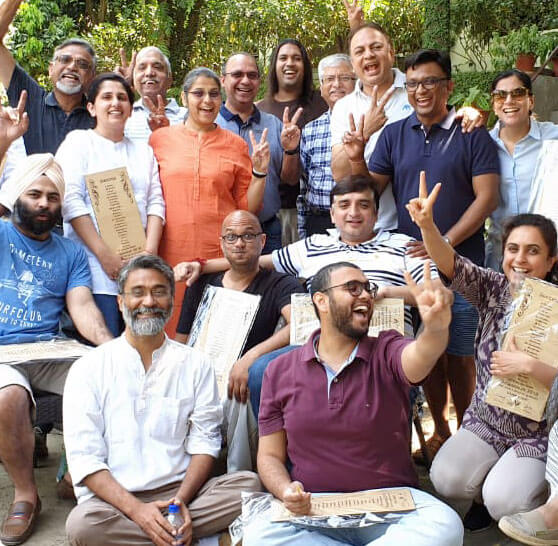 Anaavaran
A process of finding your true self, finding the Answer to "who am I" Through the ancient Indian science of Gyan Yog, this intense program takes only a handful of people in a batch for a year long journey.
Explore More
Personal Mentoring Sessions
SKC offers consciousness to individuals through 7 levels , as each level increases so does the intensity. From level 3 onwards the intensity is such that these can only be done in a 1-to-1 basis in a personalized manner.
These levels help an individual explore his potential and capability through an inwards out approach. These are offered to someone who has completed the 1st and 2nd level programs.
Request an Appointment
Mentors
Mentors and counselors help you become limitless through a process of removing illusions and find clarity in life.
Sameer Kamboj
Mentor & Co-Founder
Shalini Kamboj
Mentor & Co-Founder
Coaches
Help you Improving performance, overcoming compulsive habits, getting results
Chaitanya Kumar
Partner – People Excellence
& Coach
Akshay Chandra
Partner – Business Excellence
& Coach
Facilitators
Help you implement, understand your challenges, make you accountable to your own success.
Business Analysts
Track your growth, research your business and industry, provide the edge over your competition.
Chandranshu
Business Analyst